Ready to get out of the neutral decor rut? While neutral decor still ranked as a value-adding design choice in our Trends Report, so did bold home ideas like maximalism, colour blocking and even green walls.
You have plenty of options to switch things up and do something different with your interior house design. From biophilic design to brass antique door handles, you can switch up your space in no time, especially if you choose easy-to-use materials like peel and stick wallpaper.
So, for some creative house design inspiration, check out these bold ideas.
Applying peel and stick wallpaper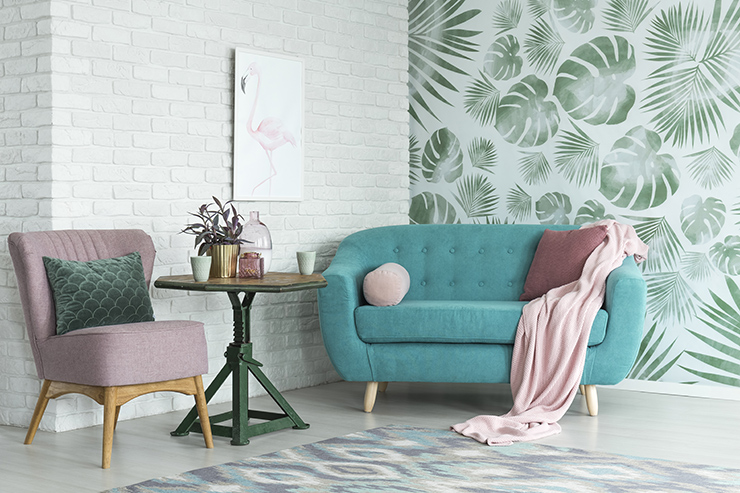 Patterned or brightly coloured wallpaper is a great way to bring a bold design to a room. It doesn't have to be messy or long-winded either. With peel and stick wallpaper, wall transformations have never been easier. It's so easy to do you can even get the kids involved!
As well as being available in a wide range of colours and patterns, peel and stick wallpaper can be used to create a mural or replicate tiles. Have fun with your wall space!
Hanging a large signature pendant light
Installing a large signature pendant light will elevate the design of the room and bring unique characteristics. The sleek design of a single light fixture hanging from a chain or cord can range in style from super modern to fashionably vintage. So, don't forget to check out second-hand shops and vintage resellers.
When hanging any light fixture, it's important to be mindful of your safety. To stay on the safe side, find a qualified electrician on Rated People to complete this project for you.
FIND A LOCAL ELECTRICIAN
Choosing antique door and window handles
While it's a small design feature, door and window handles can really change the feel of a room. A simple polished design gives a modern look while more elaborate pieces bring a vintage vibe. In fact, vintage furniture has the potential to add upwards of £5,600 of value to a home.
Keep an eye on online resellers and refurbishers for reclaimed vintage door handle sets. You might even get lucky and find your perfect fit in an antiques or second-hand store.
Paint your ceilings with a bold choice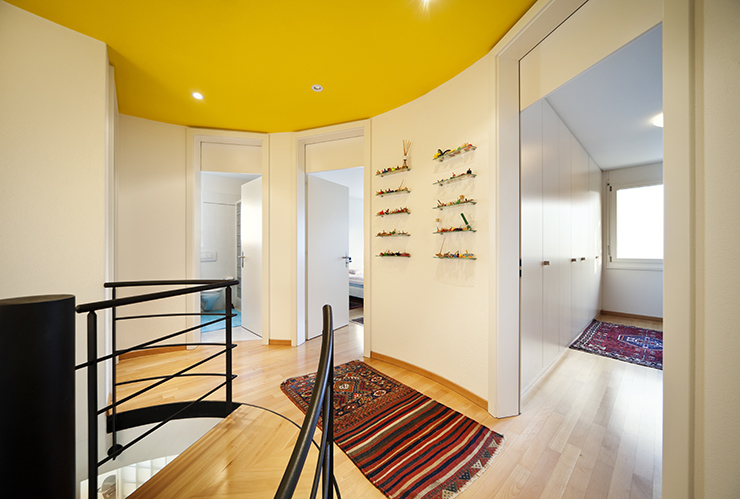 You've heard of statement walls but what about statement ceilings? Making a bold colour choice for the ceiling is an up-and-coming trend. You make the most of every inch available and draw the eye upwards, expanding the room. Why not add texture too?
It's a slightly more challenging paint job, so consider hiring a professional painter through Rated People for the perfect finish.
FIND A LOCAL PAINTER AND DECORATOR